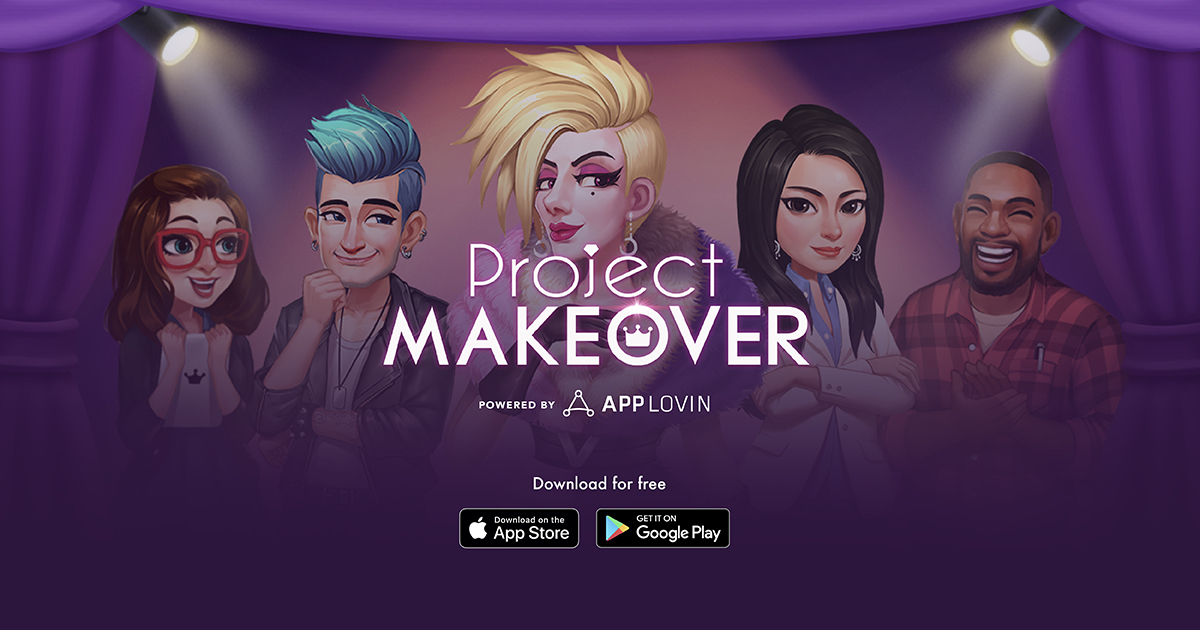 Who develops Project Makeover?
Project Makeover is developed by Magic Tavern, which is powered by AppLovin.
When will you release a new update?
Visit the Apple App Store, Google Play, and Amazon Appstore for all Project Makeover updates:
If there is an update, you will find it in your app store under the updates section.
The "What's New" section describes the game's latest update.
The "Version History" section shows information about all previous updates.
Note that updates may not always be released at the same time for Android and iOS.
Stay tuned!
What should I do if I have completed all of the levels?
Congratulations on a job well done! Each new update will come with even more levels for you to dive into! In the meantime, we prepared exclusive levels for you while you wait. Enjoy!
How do I play match-three levels?
Each level has one or more goals to complete in order to move on. The goals are displayed before you start the level and also displayed on the left side of the screen when you play.
Match-three puzzles require you to create three or more of the same type to clear them from the board. You can also make matches to clear obstacles. You will usually have a limited number of moves for each level, so use them wisely. The more moves you have left at the end of the level, the more cash you earn!
How do I contact customer support?
If you've encountered an issue with Project Makeover, please contact our support team. You can do this in one of two ways:
Send an email:

[email protected]

Submit a ticket in the game. Here's how:

Open the Settings menu from the button on the top right corner of the screen.
Tap Help.
Choose the category that best describes your issue.
Tap the Contact Us button on iOS, or the Message icon on Android.
Tap Send, and someone from our Support Team will get back to you.
Note: The Help button in the Settings section will not be available until Project Makeover is released worldwide.
For partnerships, how long does it take to go live in the game?
After the contract is fully signed, it takes around five months to generate art assets and queue content for live ops.
Copyright © Magic Tavern, Inc. All rights reserved.